South Holland Life archive brings together a wealth of information to bring the history of the district to life.
Discover South Holland's fascinating past
Learn more about the people, places and events that have shaped the South Holland of today. From the drainage of the Fens and the famous Flower Parade, to the historic churches and the everyday lives and work of the people who lived here, the South Holland Life brings the past to life through a growing archive of articles, documents, photographs and first-person recollections.
Whatever your interest, you are bound to find something relevant in our archive.
Just enter your search term, such as a geographic area you are interested, to start exploring, or use the category dropdown.
We have used a Ricoh Camera camera to create a number spherical views of South Holland and by linking these spheres a tour of building or location can be created.
External Resources
Some of the other resources we have found which explore South Holland's past.
Latest from South Holland Life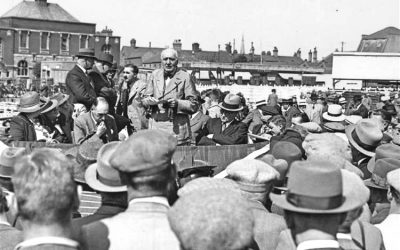 This article is written by Zoe Myall for Spalding Guardian In the third of our series of features focussing on the people behind some of our area's famous names, this time we look at the 'Winfrey' family. Winfrey Park, in Long Sutton, takes the family's name, as does...
read more
Subscribe to Our Newsletter
Stay up to date with what's happening at Heritage South Holland by signing up to our newsletter.