Try it Yourself
Book now and claim your place on one of our regular taster half-day or full-day blacksmithing taster sessions, where you will work with our blacksmith to forge your own item to take home.
Give it as a gift
Treat someone you love to the chance to feel the heat of the forge with a gift voucher which entitles them to a hands-on taster session guided by our resident blacksmith.
Explore Chain Bridge Forge 
Blacksmithing Club
Our blacksmithing club is for men and women whose common interest is a passion for metal and fashioning it. We meet monthly.
Visitor Information
Find out everything you need to know about a visit to Chain Bridge Forge including where to find us and when we are open.
About Chain Bridge Forge
Here at Chain Bridge Forge we have revived the blacksmith's craft within its original setting, and created a living forge. 
Explore South Holland Life
South Holland Life
Learn more about the people, places and events that have shaped the South Holland of today.
Innovation Centre
As well as being a museum dedicated to the age-old skill of blacksmithing, Chain Bridge Forge is also looking to the future with facilities for 3D printing and Virtual Reality.
Events
Forthcoming events
Latest News
The latest articles from the Heritage South Holland blog.
Moulton Windmill is open for Heritage Open Days from Thu 6 - 9 and Thu 13 - 16 September. On show will be a new interactive artwork inspired by the Mill created by artist Graham Elstone to celebrate the 25th anniversary of Heritage Open Days in Lincolnshire. There's...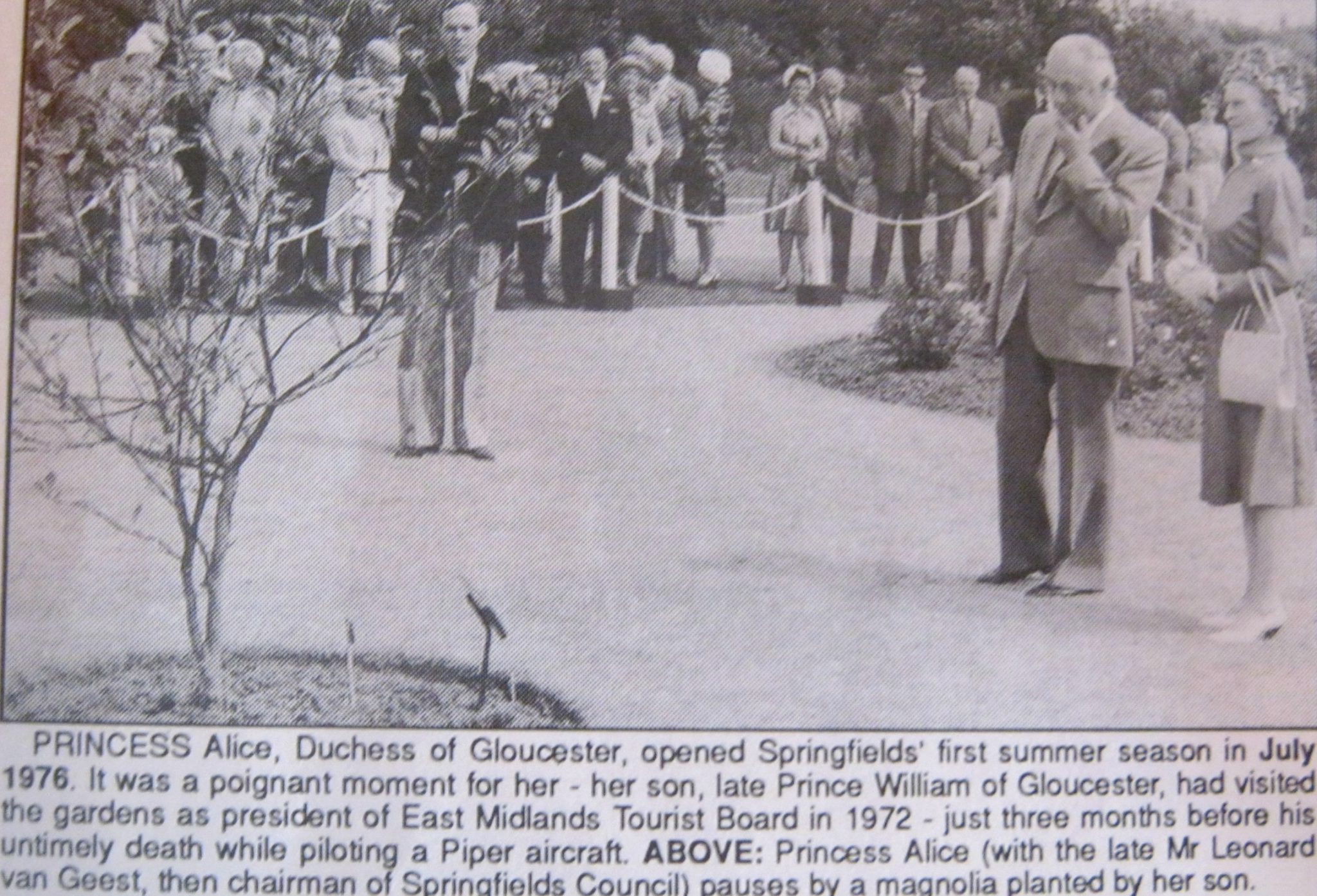 Newspaper article about Princess Alice, the Duchess of Gloucester, opening springfields first summer season in July 1976. In the photo, Princess Alice is seen with the late Leonard Van Geest, then chairman of Springfields Council. Click on image to enlarge
Newspaper article about the day the old bandstand in Ayscoughfee Gardens, Spalding finally collapsed. The bandstand, built to commemorate the coronation of King George VI and Queen Elizabeth, was built in 1937 but was destroyed by mindless vandalism in the early...
Location
Chain Bridge Forge,
High Street,
Spalding,
Lincs, PE11 1TX.
Hours
Winter (Nov-Mar): – Wednesday & Friday 10am till 2pm, First Sunday in the month 11am till 3pm.
Summer (Apr-Oct) – Wednesday & Friday 10am till 2pm, Every Sunday 11am till 3pm.