Long Sutton & Heritage Map
About Long Sutton & Heritage Map
Long Sutton was historically in the wapentake of Elloe in the Parts of Holland.
A flood in 1236 that destroyed Wisbech Castle is also said to have washed away the village of Dolproon (or Dolprun) near Long Sutton and its existence has been handed down in the lines:- When Dolproon stood, Long Sutton was a wood, When Dolproon was washed down, Long Sutton became a town.
The Friday market dates back to the early 13th century when the town was a prosperous trading centre. By the mid-14th century, it was considered to be one of the richest communities in Lincolnshire.
Prosperity continued into the 20th century, helped by the arrival of the railways In the 1950s eleven trains would daily transport passengers and local produce to and from the town Long Sutton railway station on the Midland and Great Northern Joint Railway closed in 1959 when passenger services were withdrawn.
In 1987 a Butterfly Park was opened near Long Sutton. The park was closed in October 2012 after a series of losses and bad weather.
On 21 June 2012, at about 2:30 pm, a tornado hit Long Sutton. Particular damage was caused in Woad Lane with the tornado "leaving a trail of destruction in its wake".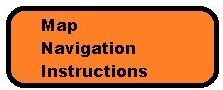 Articles in Long Sutton & Heritage Map