Explore the latest posts from Chain Bridge Forge, Moulton Mill, Pinchbeck Engine and South Holland Life.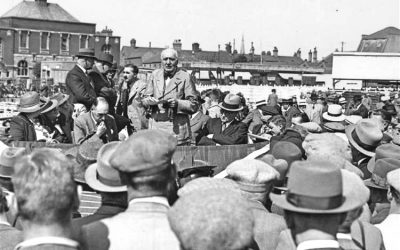 This article is written by Zoe Myall for Spalding Guardian In the third of our series of features focussing on the people behind some of our area's famous names, this time we look at the 'Winfrey' family. Winfrey Park, in Long Sutton, takes the family's name, as does...
Subscribe to Our Newsletter
Stay up to date with what's happening at Chain Bridge Forge by signing up to our newsletter
Contact Chainbridge Forge
Visit us, email us or call us to find out more about what's happening at Chain Bridge Forge.
Address
Chainbridge Forge, High Street, Spalding, Lincs, PE11 1TX.
Email Us
chainbridge@heritagesouthholland.co.uk